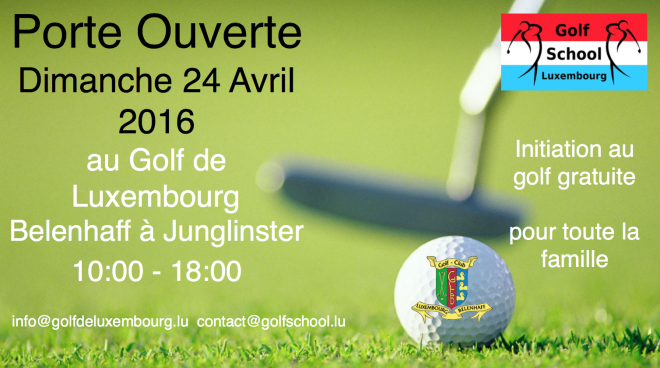 Porte Ouverte - Golf de Luxembourg Belenhaff
Dear golfers,



An exciting day awaits you at Golf de Luxembourg - Belenhaff on April 24th to celebrate the opening of Golf School Luxembourg. You will be able to test different kind of new technologies that will help you improve your game: Flightscope, Boditrak, Swinguru and Sam Putt.



Here's the program of the day:



10h00 - 15h45: Discover Golf with lessons from our professionals

13h00 - 14h00: Putting competition

13h30 - 14h30: Nearest to the pin

14h00 - 15h00: Long drive competition

16h00: Trick show with Marc Reynolds

17h30: Prize giving and reception



Looking forward to seeing you soon.